It's a question we're regularly asked and are always happy to answer. Sadly all to often people, in their initial excitement, go out and buy great gloves that are completely unsuitable for them to train and spar in.
Having suitably sized gloves will look after your hands, but it will also look after your training partners. If your partners get injured, they can't train.Your training partners are your only ticket to improvement. If they can't train, you can't train.
So what gloves do you need for MMA?
This is an easy one. 7 or 8 oz sparring gloves are the only option. There are different styles of MMA sparring gloves and some offer more protection for your partner than others. What you really want to be looking for is a large amount of padding over the knuckles. If your gloves are sold as an 8oz glove but all the padding on the back of the hand you still won't be able to spar in them – you will however have an excellent pair of duelling gloves. If in doubt ask us if the gloves you're going to get are suitable.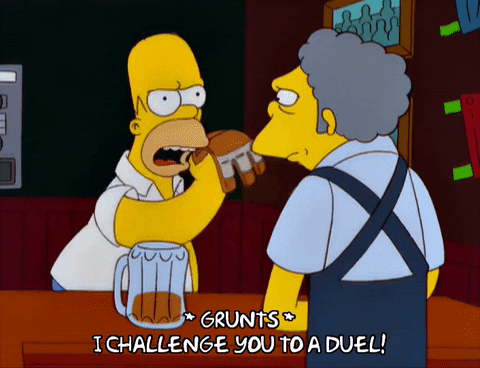 For Kickboxing what gloves do I need?
The key thing with gloves for sparring, bigger is better. Massage your ego, say you've got heavy hands so you need that extra padding. The extra weight is good conditioning plus all that extra padding decreases the chances of anyone getting hurt and the less you're hurt the more you train and the more you train the better you get, everyone wins.
So what do we advise?
If your under 65kg then 14oz gloves should be a MINIMUM
If your under 90kg you'll need AT LEAST 16oz gloves
For those of you over 90kg you're looking at 18 or 20oz gloves
But wait all gloves aren't created equally!
Some gloves can be a little larger or a little smaller than advertised. So where possible get a look at the exact gloves you want before purchasing them. You'll also generally get what you pay for. Cheap gloves don't last, but they'll probably do as your first pair when you're just starting training or if you only train infrequently. If you get a set of real leather gloves with a bit of care they'll last you a good while but like anything you get what you pay for. As you go up the price points the gloves will be made of better quality materials, filled with better lasting and denser foam, higher quality stitching and double stitching plus a better quality velcro strap or multiple straps. Our advice is always "Buy nice, don't buy twice"
We hope this helps you pick the gloves that are right for your body and your wallet.
– Avi Jack